Financial Number: 446175-1-52-01
Project Length: 2.3 Miles
Project Limits: State Road (SR) A1A from North of Emerald Beach Way to South of SR 704/ Royal Palm Way
Public Meeting: Tuesday, February 7, 2023, 5:30 p.m.
The Public meeting will be offered in two different formats: virtual and in-person.
To participate in the virtual Public Meeting from your computer, tablet or smartphone please register using the link below, or the QR code to the right can be used to take you to the registration page.
https://attendee.gotowebinar.com/register/1765933749692365911
Participants can also use their phone by dialing in to +1 (415) 655-0060; Access code: 183-945-970
The in-person Public Meeting will take place at the Town of Palm Beach Town Hall located at 360 South County Road, Palm Beach, FL 33480. The latest social distancing guidelines will be followed.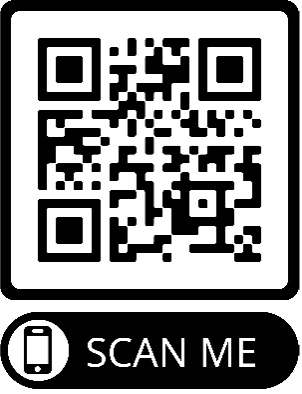 Start Date: April 2024
Completion Date: December 2025
Estimated Construction Cost: $3.5 Million
Scope of Work:
Repaving the existing roadway
Upgrading substandard Americans with Disabilities Act (ADA) issues
Improve drainage to avoid ponding
Replace and/or add signing and pavement markings to enhance safety
Upgrade patterned crosswalk at Peruvian Avenue
Replace existing signals including emergency signals
Upgrade pedestrian signals
Upgrade lighting with decorative poles at signalized intersections and three mid-block locations
Replace existing sidewalk between Brazilian Avenue to Royal Palm Way
Construction Impacts:

Work will be performed in phases to reduce the impacts to the community
Access to businesses and residences will be maintained at all times during construction
Temporary lane closures during off-peak hours will be required 
Contact Information:

Kenzot Jasmin, P.E. Project Manager
FDOT D4 - Consultant Management Office
3400 West Commercial Boulevard Fort Lauderdale, FL 33309
Phone: (954) 777-4462
Documents:

Project Flyer